Chipping Norton Partnership of Schools includes: Chadlington, Charlbury, Enstone, Great Rollright, Great Tew, Holy Trinity, Hook Norton, Kingham, Middle Barton and St Mary's Primary Schools.
We have a shared vision of providing our pupils with sports opportunities which fuel a passion for activity and enrichment activities which spark a love of learning. Through excellently planned and delivered activities we enhance the primary curriculum and provide pupils with positive life experiences.
Sports Festivals
Our sports festivals include Dance, Ball Skills, Boccia, Multi-skills, Swimming, Hockey, Football, Netball, Rugby, Cricket, Athletics, Sports Hall Athletics and Street Dance. Each year we have over 2300 primary children attendances at these events which are led by Chipping Norton School Young Leaders.
Sports events throughout the year provide every year group with opportunities to experience physical activity in a safe and supportive environment. For Key Stage 1 we have a focus on fun and full participation in Key Stage 2 we have a move towards competition and inclusive events. Applicable events act as qualifiers for West Oxfordshire School Games Competitions.
Enrichment activities
We run a range of activities in drama, food technology, languages, literacy and music providing over 800 pupil attendances. Events throughout the year provide pupils in Yr4, Yr5 and Yr6 with enrichment activities delivered in a safe and supportive environment. Activities are designed to enhance the primary curriculum.
Able, Interested and Motivated Workshops:
Year 4 and 5 pupils, who have been nominated by their own teachers, attend a range of workshops led by Chipping Norton School teachers. These include English, Maths, Science, Physical Education, Design and Technology, Drama and Art.
Family Learning Workshops
A chance for children and parents from Year 4, 5 and 6 to learn together. Family Focus takes place termly and includes Astronomy, English, Maths, Art, ICT, Drama, Music, Design and Technology, Forest School, Tennis, Craft and Family First Aid.
Extra Time Clubs
CNS teachers run clubs in English, Maths and Science open to all in Year 4 and 5. Children who choose to attend really enjoy the subject and are excited by it; this is an opportunity for them to develop their skills and work with specialist subject teachers.
Cross Primary/Secondary Phase Curriculum Groups
We facilitate opportunities for teaching staff and support staff to share good practice. Helping to develop a secure transition from Yr6 to Yr7. Curriculum Meetings are held for various subjects throughout the year.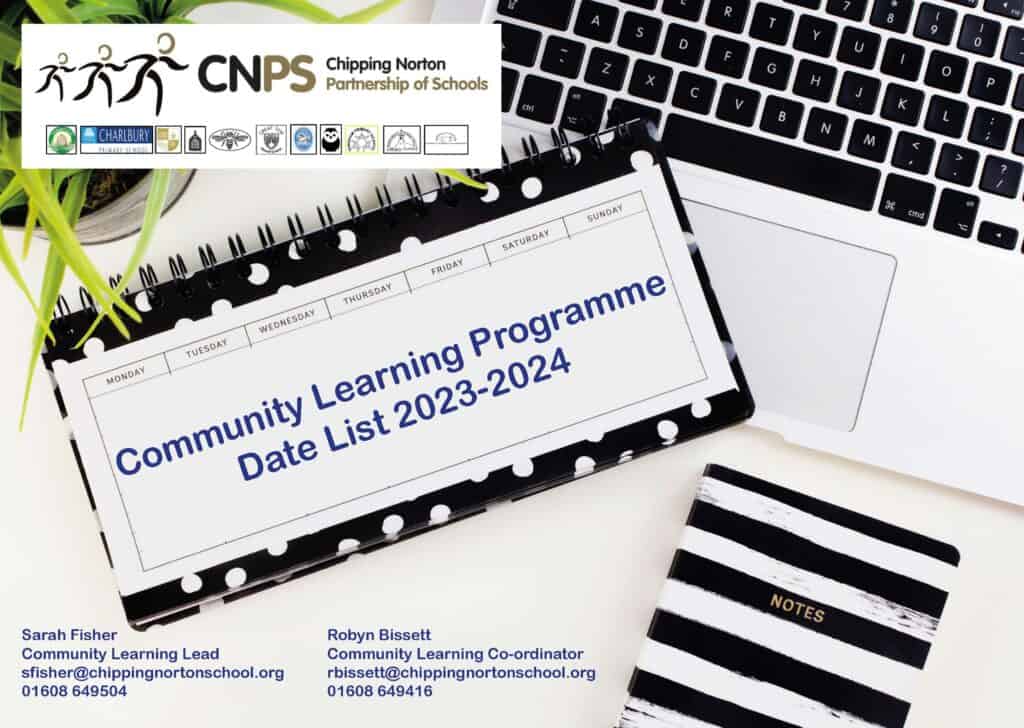 This calendar is correct as at the beginning of the school year.  Please be aware that some dates might change and the Primary Schools are notified of these changes on a termly basis.  Please check with your school or rbissett@chippingnortonschool.org if in any doubt.