WELCOME TO CHIPPING NORTON SCHOOL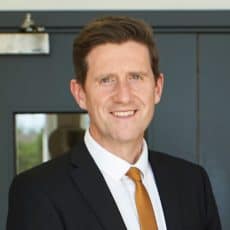 At Chipping Norton School we are all committed to the brightest possible futures for all our pupils. My colleagues and I have committed our professional lives to the fulfilment of each learner's potential during their seven years at our wonderful school. I am deeply aware of and excited by the deep-rooted sense of community that exists within and around our community. This is a good and great school on a journey of its own to being one of the very best providers of education in this region and beyond. At all times, every one of us is a learner and we embrace our unknown potential and desire to be even better tomorrow than we are today. I hope you will take the time to explore this website to gain a deeper understanding of how and why this school means so much, to so many.
MR BARRY DOHERTY, HEADTEACHER

In these strange times, exam results seem a million miles away however for all the information that you need to know to understand your results and everything to do with them click below.
Latest A-level Results 2020
We are extremely pleased to announce that our Year 13 students are celebrating another round of great results in our outstanding sixth form.
GCSE results have landed and we are extremely proud of our students achievements in these very trying times.
We are looking forward to welcoming our new Year 12 cohort in September 2021.
We're excited about our new students starting in September. See our New Year 7 page where you can meet some of our staff members our plan to help you make the move to secondary school.
If you are struggling and need help please contact the Childline organisation – they run a 24-hour confidential service and your call will be answered whenever you phone. You can contact them at any time on either 08001111 or click below for their website
Headteachers Letter 16 November 2020
Dear Parents and Carers RE: COVID-19 UPDATES Well, we continue to live in very interesting times and the past few weeks have, of course, been no different. From US presidential elections to the cancellation of examinations in Wales, there has been plenty to talk about, as well as the good …
Be the best that you can be
Meet some of our fantastic staff >
Chipping Norton Sixth Form is an exciting place to begin the next stage of your academic career. Our central aim is to "Enjoy and Achieve". This year's A level results placed us within the top 15% of schools nationally and in our most recent Ofsted report we were judged as 'Outstanding'.
Students have the luxury of their own facilities, allowing them to study independently in a variety of learning environments. We have a strong sense of community, which provides additional support for students throughout their two years of study and allows them to develop friendships that last a life time.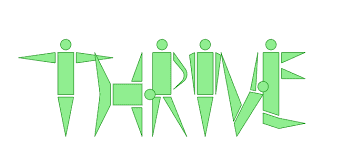 We held a 'Non-Uniform Day' on October 21st in aid of local charity, Thrive. Our students were very generous with their donations and we are delighted to announce that the school has raised a staggering £1118.61. Thrive is a voluntary organisation based in Chipping Norton which provides practical support and opportunities for local children living […]
Read More