The Library at Chipping Norton School plays an important role in supporting all students to become confident independent learners and to develop a love of reading. As part of our continuing commitment to improve book resources we are constantly increasing and upgrading stock. Suggestions for book purchases are always welcomed.
The Library and Study Tube are open daily from 8.15 am until 4.15pm and students are welcome to read books, borrow resources or do homework during these hours. Students are also able to use the Study Tube computers to take Accelerated Reader quizzes during break, lunch and after school.
Each student is issued with a school identity card which also serves as their library card.
Sixth Form students are allowed to borrow 10 resources at a time for 4 weeks.
KS3 and KS4 students are allowed to borrow 5 resources at a time for 2 weeks.
Students can only borrow resources from the library by using their school identity card.
Students are able to borrow fiction and non-fiction books, DVDs and Audio books at no charge. No fines are issued for overdue loans; however, students may be asked to pay replacement costs for lost/damaged resources.
Homework Club
The library is open after school (Monday–Thursday until 4.15pm, Friday until 3.45pm) for students to come and complete homework. The Librarian is always available to help and is supported by two Learning Support Assistants on Tuesday and Wednesday afternoons.
Accelerated Reader
Accelerated Reader is a powerful online tool for monitoring and managing independent reading practice while promoting reading for pleasure. The aim of the programme is to motivate students to improve their individual reading abilities via regular reading practice and rewards for reading.
All Year 7, 8 and 9 students are encouraged to read non-fiction and fiction texts at their individual reading level for at least 20 minutes per day. Students are given time to read during the school day but are also encouraged to read at home.
After finishing each book students then complete an online quiz to show that they have successful understood the content of the book. The results can be monitored by teaching staff and parents via the HomeConnect module.
Reading Club
Students are welcome to come to the weekly Book Club held in the library every Friday Lunchtime. Activities include shadowing the Oxfordshire Book Award and The CILIP Carnegie Book Award, meeting authors, book discussion and reviews, games and competitions. Readers of all ages and abilities are welcome.
The library offers opportunities for students to help manage the library during break and lunchtime. Students are trained to issue and return resources, shelve, prepare new books and organise book displays. If you would like to volunteer, please see the librarian.
April 2019: Thanks to the Chip Lit Festival, students at CNS enjoyed a wonderful talk by award-winning author Patrice Lawrence. The students, selected from across all school years, loved hearing about Orange Boy and Indigo Donut.
October 2018: Y7s enjoyed a fascinating talk from children's author, Tom Moorhouse at the end of October. As well as being an author, Tom is a research ecology at Oxford University and spoke to the students about the plight of water voles at the hands of the American mink; a subject he highlights in his wonderful The River Singer and The Rising books.
Tom also ran a brilliant animal fiction writing workshop for Y8/9 students and a small group of Y6 pupils from Holy Trinity and St Mary's. The students came up with some spectacular ideas.
Thank you Tom!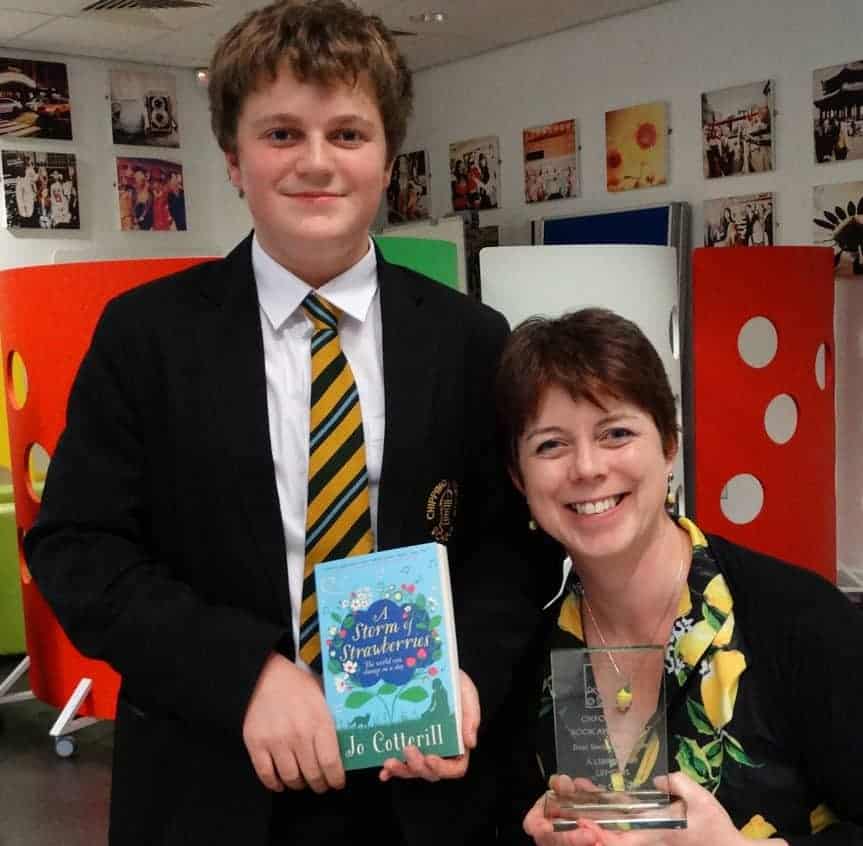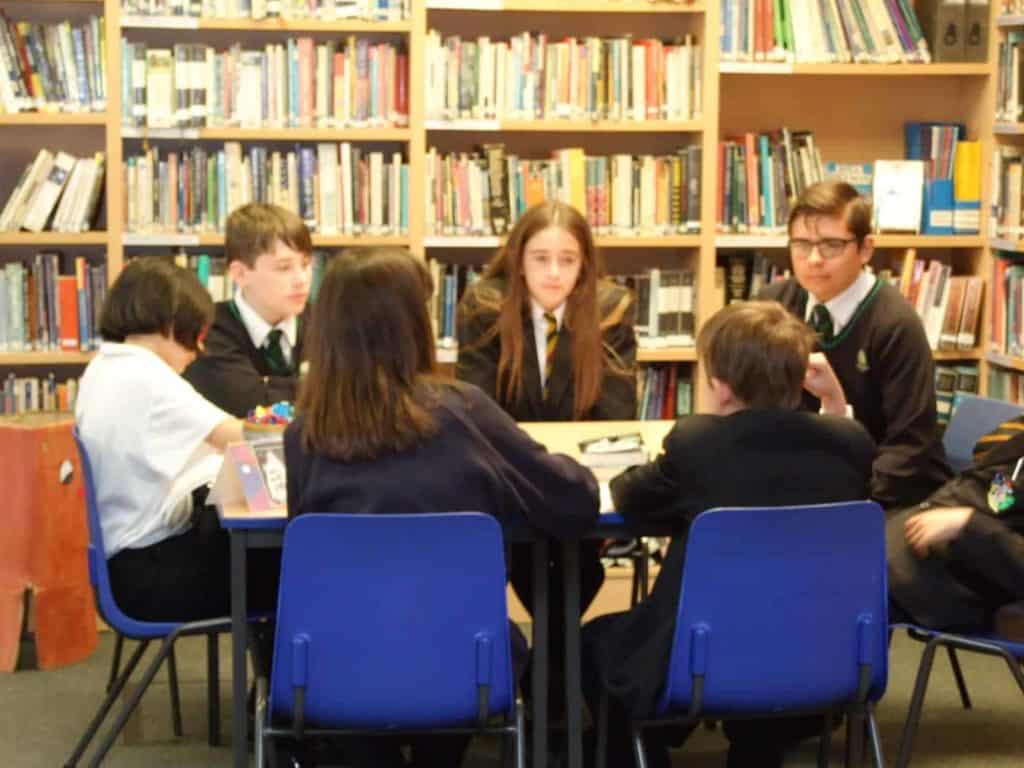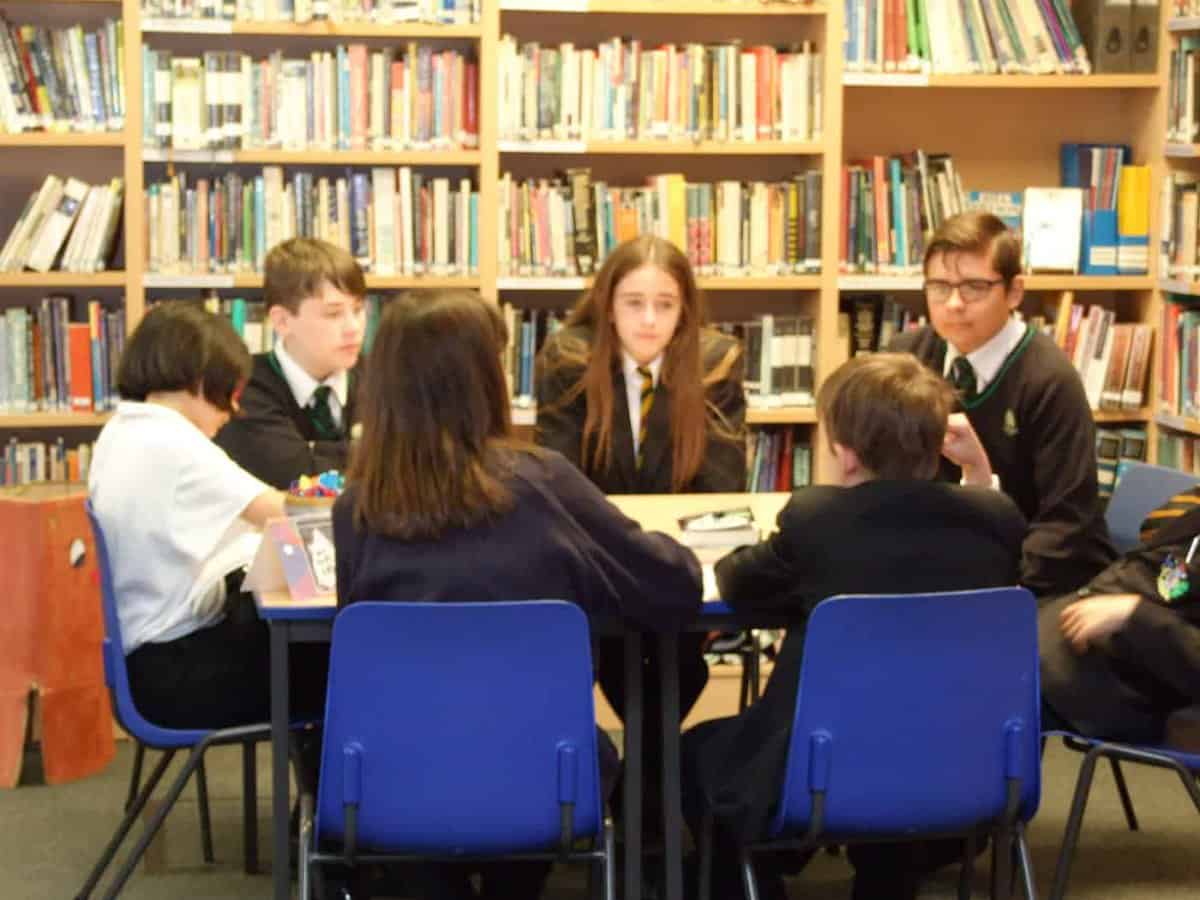 June 2018: Reading Club enjoyed a brilliant day celebrating this year's Carnegie Book Award with students from Henry Box, Burford School, Carterton Community College and Wood Green School. The students worked together in groups preparing a 5 minute presentation on why their favourite shortlisted book should win the award. All the presentations were of a particularly high standard. The students voted for their favourite book ('After the Fire' and 'The Hate U Give'  received the same number of student votes) whilst the Carnegie judges awarded this year's prize to Geraldine McCaughrean's 'Where the World Ends'.
April 2018: Many Thanks to Catherine Johnson who came to talk to the Year 9 students about how exciting historical fiction can be. Catherine book Sawbones has been greatly enjoyed by many students. We are very grateful to the Chip Lit Festival Committee for organizing this talk.
March 2018: We enjoyed a fabulous Book Week with author visits by both Joe Craig (Jimmy Coates series) and Martin Stewart (Riverkeep and The Sacrifice Box.) There were book activities and competitions going on in the library all week and lots of students got the chance to win plenty of prizes.
November 2017: A fantastic afternoon was had by all who attended the annual Oxfordshire Book Awards at The Oxford High School. The audience of over 400 students loved hearing the authors, including David Baddiel, talk about their award-winning books.
October 2017: Reading Club enjoyed a rousing talk by best-selling author Jonathan Stroud at Burford School. Jonathan delighted the audience with readings from his latest book 'The Empty Grave' and described the journey that he has taken to becoming one of this country's most popular authors.