More excellent A Level Results at Chipping Norton School
Students at Chipping Norton School are celebrating some fantastic A level results. One quarter of all grades achieved were A* – A grades and the headline A* – B percentage figure is 53%, which makes it the 8th year in succession that over half of the students have been awarded A*-B grades in all subjects studied.   In English Language and Literature 44% of grades were A*-A (the national figure was 12.5%), with all pupils achieving A*-B grades. There was equally strong achievement in the following subjects where more than 40% of all grades were A*-A – Chemistry, Dance, English Literature, Mathematics and Sociology.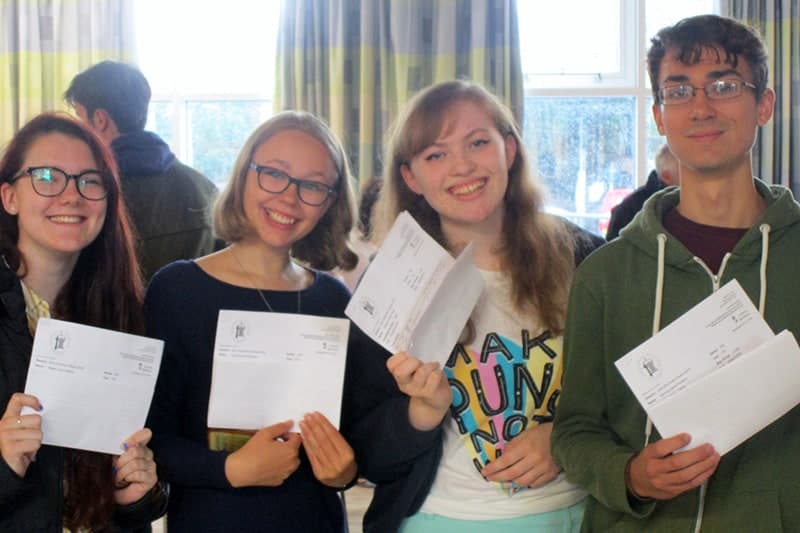 "These are very pleasing results on the back of our recent "Outstanding" Ofsted judgement for the sixth form. We know that students here benefit from high quality teaching and learning and these A level outcomes reflect that. Our teachers know that good relationships underpin academic success and the hard work that students have put in, working closely with their teachers, has been richly rewarded. I am delighted to be leaving the school in very good shape."
SIMON DUFFY, HEADTEACHER
2018 Results – Headline figures
A* – A   24%
A* – B   53%
A* – C   72%
A* – E    99%
With the majority of A levels now the reformed linear type and the national picture suggesting slightly less top grades, we are delighted that our students were able to achieve the results that they richly deserved.
Especially high performing students include:
Darcy Watkins (A*A*A*) Biological Sciences at Exeter
Jenny Woolcock (A*A*A A) Geography at Nottingham
Marcus Pendry (A*A A) Neuroscience at Bristol
Matt Paskin (A*AA) Theoretical Physics at Bristol
Lizzie Alarcon-Clark (A*AA) Medicine at East Anglia University
Albie Lee (A*AA) Computer Science at York
Bonnie Lunnel (AAA) Aerospace Engineering at Sheffield
Lauren Jones (A*AB) Geography at Exeter
"It has been an exciting morning talking to our students about their next steps and celebrating the university and apprenticeships places that have been confirmed. I am delighted that so many students will be studying at Russell Group universities. I wish the students that have chosen to take a gap year or enter into employment the best of luck. I am confident that the strong grades they have achieved will stand them in good stead for their chosen pathways. It has been a particularly challenging time for this cohort, with the new specifications and move to linear A levels and I am incredibly proud of them all. I wish the year 13 every success, as they pursue their post 18 aspirations and I look forward to following their progress as they begin the next phase of their lives".

Lisa De Bruyn